The restless and the damned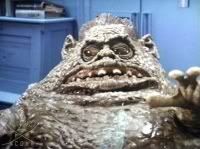 Random thoughts that occurred to me during the completely sleepless hours between waking at 3:57 a.m. and the alarm clock going off at 7:15:

— In re: the foot, or elbow, or ass, or whatever that is lodged against my lowest right-hand rib: Would removal of that rib necessarily count as "major" surgery? Because three more fucking months of this ... holy flaming balls.

— It is a very, very special type of friend whom you can call from a bar that you have been in with your husband and y'all's friend Lebowski for over two hours on a Saturday afternoon at 5:00 and say hey, can me and these couple of drunks come to your house? We can be on the road in 15 minutes and in your driveway in an hour and a half! And they say, without hesitation, "Hell yeah, come on over." And you go, and hang out with them and jam till 4:00 a.m. and swim in their pool and play with their kids and finally move your lazy ass homeward around five the next afternoon.

— Everybody should be watching Big Love (on HBO), because it's a great show and but also because the recaps on Mighty Big TV are frickin awesome. For instance, from a couple weeks ago: "If there's anyone who can get away with having their face magnified fifty times and then have its gap-toothed rictus suspended motionless above a defenseless citizenry, Bill Paxton isn't him. Imagine driving along and looking up and thinking, Holy Christ, it's Chet from Weird Science!"

— We have to go to see our financial planner today, an utterly humorless and frighteningly competent little man who is the grownups' equivalent of a school principal. We pay him to tell us what to do with our money (the part he doesn't take in fees). The other day, Mr. Gleemonex was talking about buying some gadget or other, and I said, "Quick! Buy it before [Thor] says we can't!" And I was only sort of kidding.

— Speaking of principals, did anyone else think, back in elementary school, that Mr. Young (the principal) and Mrs. Carraway (the school secretary) were married to each other? Or was that just me?

— This one's for my fellow prisoners of the evil fascist FBOFW regime (the rest of y'all can stop reading here, you lucky ducks): Why did April capitulate? I mean, Gerald told his slack-jawed yahoo buddies that he totally tapped that ass (when he DID NOT), and now he's gone over to the Dark Side (playing for La Roadside, Rebekkkah, in the Special People's Telethon) — what did he do to earn April's forgiveness? Secondly: So, great, Mason's flaw (besides suddenly morphing into Mr. Kelpfroth over the course of a wedding and meal), is that he's a big ol' drunk. Faaaantastic. Now Granthony will save the day, stepping in to start the dancing with Liz, and we'll rhumba one step closer to the Great Dread Inevitable.
Labels: balls o'clock a.m., clean livin, rando, unholy obsessions