Ever get the feeling you've been cheated?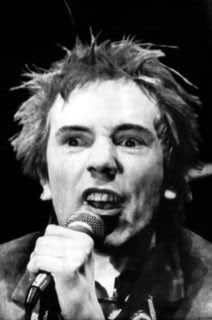 Sopranos finale, folks. I can't even talk about the stuff I thought was great (e.g. A.J.'s insane glee when he recounts the SUV fire to his shrink — it was as hilarious as Lisa "Left Eye" Lopes talking about burning down Andre Rison's house, man). I'm too pissed off about this colossal bullshit.

Since 1999, we've been getting our chains yanked every which way by these people, but in the best way — never simple, never easy, never the usual or the expected. They had us rooting for a bunch of murderous thugs — really no better than the other murderous thugs — even when they showed all the collateral damage "this thing of ours" causes (both human and property-wise) — like when you unconsciously root for the car holding the murdered woman to sink all the way into the bog in Psycho, you know what I mean?

And last night, they just — fucking left our cheese in the wind. I didn't need every end tied up with a sparkly pink bow, but jesus, I feel like I've been taken in a really spectacularly well-done long con. There's going to be all kinds of talk about how "brilliant" and "genius" it was to leave us hanging like that, as if making me wonder for a solid totally enraged minute whether it was the satellite feed or the TiVo that had cut out at this crucial juncture and which bitch I should cut first was just the very tops in narrative construction. Listen, sophomore, the fact that you ran out of time writing this shit before class and had to hit "print" on what you'd done so far? DOESN'T MAKE IT GOOD.

And this a-hole Chase has done it before — I bet you ten dollars cash American that someone, somewhere on the Internets (a series of tubes) has already photoshopped Tony Soprano walking out of the Pine Barrens into Manhattan.
Labels: douchebaggery, jackassery, Jesus H. Christ in a sidecar drinking tequila, steaming bullshit, they ain't takin the TEE-vee, things that are bad for the world