The sieve and the sand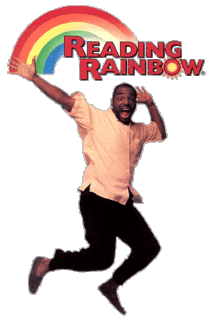 Internets, I wish this were surprising: The AP reports today that one in four Americans read NO books last year. One in four. Jesus paté on a cracked-pepper water cracker.

And of course, of the people who did read something in printed, bound form, a shitload read "books" like romance novels and religious horseshit, My Pet Goat, Oprah selections and Chicken Soup for the Neurotic Simpleton's Soul and what have you. (I wish I could be a big enough person to not judge but — well, you know me, Internets. I judge, o yes I judge. ) Small side note: I was pleased to find that my fellow Dems read more than their political opposites — but, again, unsurprised.

And but so here's the thing: What do all these non-readers DO with their time? I say this as a person who works full time, watches waaaaaaaay more TV than even the national average, works out 4X/week, cooks a real dinner every night, plays bass, cleans the house, hangs out with her husband, talks to the fam every week on the phone, surfs the internet all the goddamn time — and I have read probably 30 books this year so far (in addition to my other reading, e.g. the New Yorker and the Sunday New York Times every week, plus BUST every other month and Harper's monthly). Granted, once Kid Gleemonex arrives, I'll have to cut back somewhere, but I'm voting housework and the lower-tier TiVo selections, not reading; I just don't understand this non-reading stuff. I am never without a book; I am never not reading something, or several somethings at once. I wouldn't know how to function otherwise.

HOW CAN A PERSON GO AN ENTIRE YEAR WITHOUT READING A SINGLE BOOK?
Labels: Jesus H. Christ in a sidecar drinking tequila, the horror ... the horror, things that are bad for the world